Grays & Beard Concealer
Our Technology
Hairatin Grays & Beard Concealer "brush in" technology is the easiest way to conceal grays & roots between coloring, even out a salt and pepper look or to conceal a patchy beard by creating the illusion of more hair.
Extend your salon visits
An easy, mess-free applicator combs the hair while temporarily coloring roots and grays between coloring. The liquid density is formulated light enough to be spread evenly and thick enough to prevent a Mess.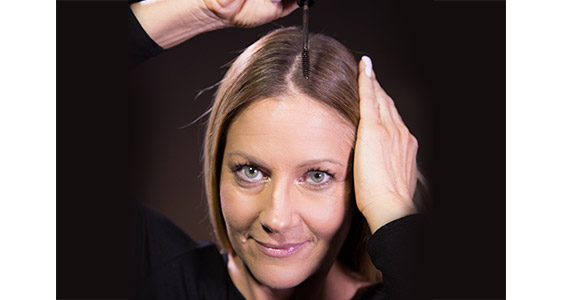 No dye touch up
The brush applicator allows you to conceal grays on the beard or sideburns or to even out the tone of your salt and pepper look by simply brushing it out. Control how much darker you turn your grays by applying more or less.