3D Fiber Lash Kit
Technology
Hairatin 3d Fiber Lash extension kit is a revolutionary set that enhance the thickness and length of your lashes by 500% instantly. 2 separate tubes, Collagen Gel and Natural Fibers, work together to enhance and magnify your own lashes.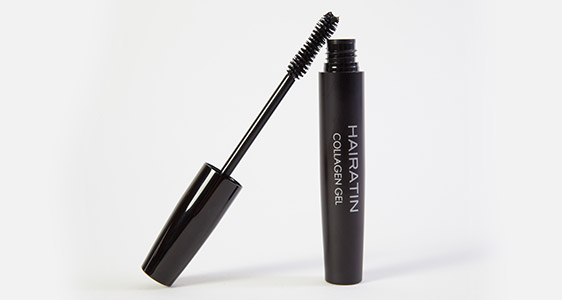 The nourishing collagen Gel will prepare your lashes by adding moisture. The applicator is specifically designed to separate your lashes for a smoother and more natural look, preventing clumps or excess. The brush combs evenly to separate and lengthen lashes while providing ultimate adhesion for the microfibers to attach.
The high performing Vegan Fibers are natural microparticles of the same protein found on your lashes. 10 times thinner and lighter than other fibers, it will easily attach to the collagen gel. Fibers are elastic to allow an easy and even application. the formula is water resistant and safe to use on sensitive eyes.